Publications
User web-interface for semantic data - the second round
Oleksandr Pryymak 15.10.2008, 12:07 Tags:
GWT
odb-ui

We have launched our future vision for semantic interface a year ago for public at "OpenSource Conference Ukraine - 2007" (October 27, 2007, our short blog post about). How far we have moved ahead and what we have done so far? Short demo-video of our latest prototype worth more than a thousand words.

0
Participation in OSDN-Conference
Oleksandr Pryymak 23.10.2007, 16:40 Tags:
conference
gwt-pf
odb-ui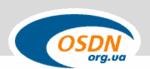 We are going to take part in Ukrainian Conference for Free Software Developers and Users" during 26-27 of October 2007.
According preliminary conference plan we would have a speech at 17:40 27/10/2007.
Speech topic: Rich-web user interfaces, projects for creating UI for relation-based (GWT-PF) and semantic-based (ODB-UI) data models.
Short description: Rich-web UI development, technologies, GWT (Google Web Toolkit). Data representation approaches and appropriate projects for creating UI to them - open source GWT-PF for relation-based models, ODB-UI prototype for semantic models.

0